Sale!
Haylou LS02 Smart Watch 2-Black
Larger screen
Longer battery life
Higher and more stable version of bluetooth 5.0 connection
Sports mode, from the ordinary 7 to 12, more sports mode close to your life, care for your health.
Out of stock
We Provide 3 Days Checking Warranty!
Fast Delivery
Competitive Pricing
Easy Exchange Policy
Haylou LS02 Smart Watch 2 in Pakistan
SmartShoppers.pk offers the best Haylou LS02 Smart Watch 2 in Pakistan Online with fast shipping in all the major cities of Pakistan. Including Karachi, Lahore, Islamabad, Sialkot, Faisalabad, Peshawar, Quetta, Multan, Rawalpindi and many more cities at the lowest price. Haylou LS02 Smart Watch 2 in Pakistan Price is Rs. 4,499/-
Haylou LS02 Smart Watch 2 Main Features:
12 sport modes
Haylou LS02 Smart Watch 2 enriches a variety of sports modes, whether it is daily hiking and sailing, you can set your sports goals, record your sports data, the operation interface is simple and easy to understand, such as personal training on the wrist to help your free exercise more self-discipline
All-day waiting to know your heart
Built-in high-performance, low-power dynamic optical heart rate sensor, automatic detection, and detection by the optical heart rate sensor on the back of the watch, combined with intelligent heart rate algorithm, accurate and detailed recognition of heart rate changes
Sleep well at night
Automatic sleep monitoring at night, and intelligently identify and record your deep sleep, light sleep, and awake state, quantify your sleep quality, let you know more about your sleep state, and healthy sleep is more clear
Assistant work wrist secretary
Haylou LS02 Smart Watch is also a portable smart secretary, with multiple reminders added to assist you when you are busy, you only need to lift your wrist to preview it, and operate it at your fingertips. When reminded to sit for a long time, it requires you to get up and adjust your body status reasonably.
1.4-inch true color large screen, clear and delicate, true and natural
1.4-inch round corner touch true color screen with a resolution of up to 320ppi, seamlessly fits with 2.5D curved tempered glass, the display is more delicate and clear, and the vision is more natural. Compared with the first generation, the newly upgraded screen is better in color saturation and reproduction ability. True color breakthrough, stunning everything you can see
Skin-friendly
The watch body is thin and light, and is equipped with a flexible and smooth silicone strap. Its material has both high and low temperature resistance, corrosion resistance and strong adsorption capacity. It is as soft as silk when you exercise or travel.
Endurance leap forward, energy strength
20 days of continuous battery life, 30 days of stable standby. The capacity of the high-performance battery has risen to 260mAh on the basis of the first generation. At the same time, it cooperates with the new circuit, optimizes the management of power consumption and saves energy in the system, and is equipped with an anti-short circuit chip.
Bluetooth 5.0
Compared with the first generation, Smart watch 2 has been upgraded with Bluetooth 5.0, the signal distance reception strength has been improved, the propagation speed is stable and smooth, and it stays connected with the mobile phone in real time. The low energy consumption mode guarantees the battery life, such as mobile phone search, mobile phone information reminder, and incoming calls Reminders, everything can be known by raising your wrist.
IP68 waterproof
With IP68 dustproof and waterproof capability, it meets the daily life and sports waterproof requirements of sports life. Whether it is sweat or splashed by small raindrops, it can cope with it.
Haylou LS02 Smart Watch Exclusive APP
Smart Watch2 and "HaylouFit APP" cooperate in harmony, not only can record body movement data in real time, but also can set multiple functions of the watch in the APP. No matter which function mode, you can't put it down.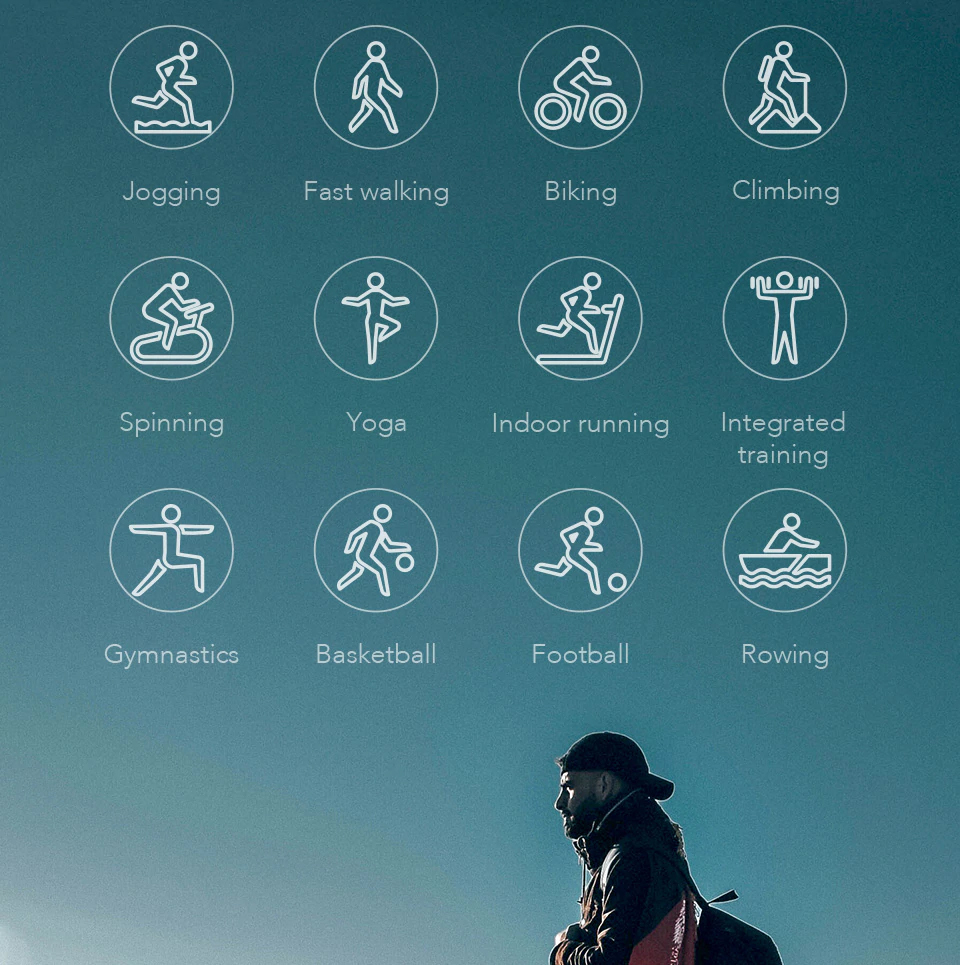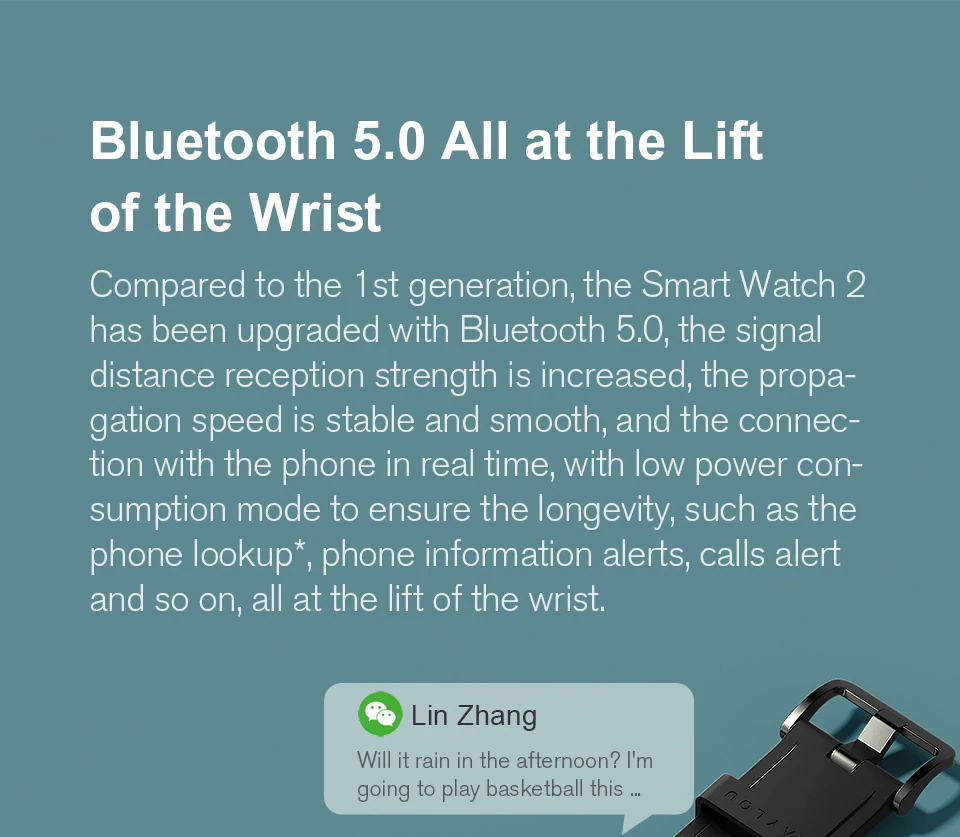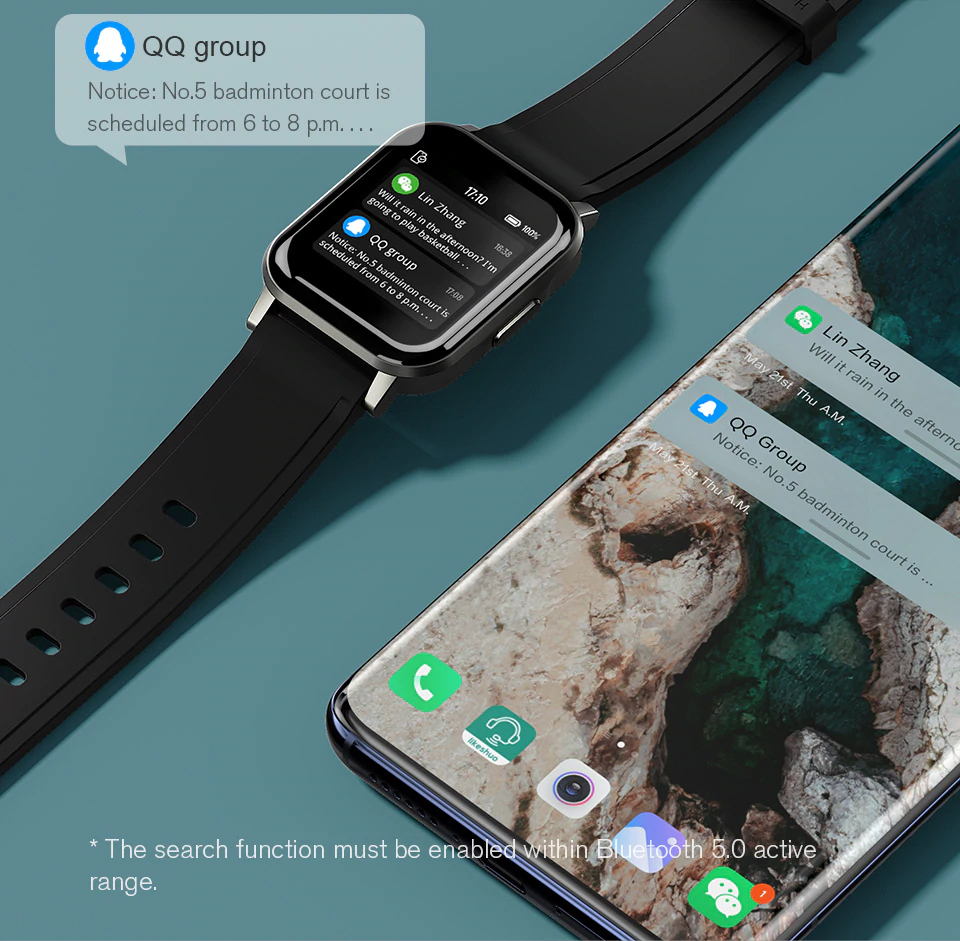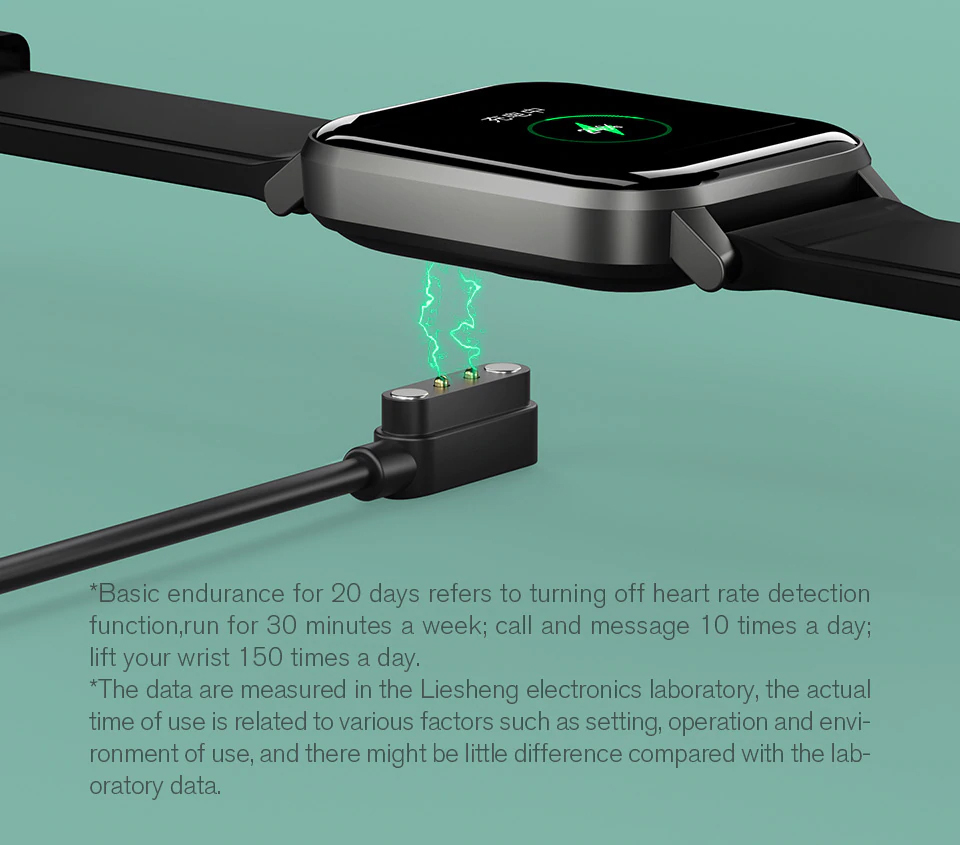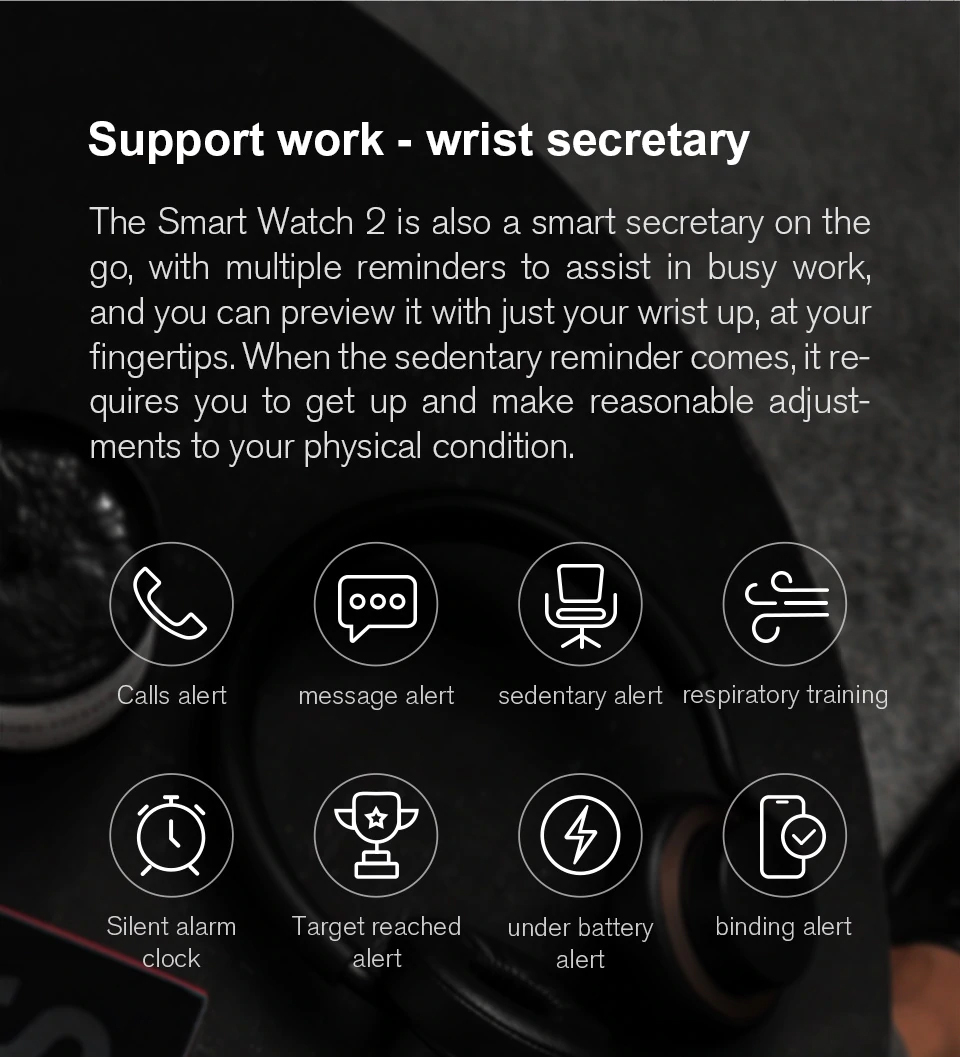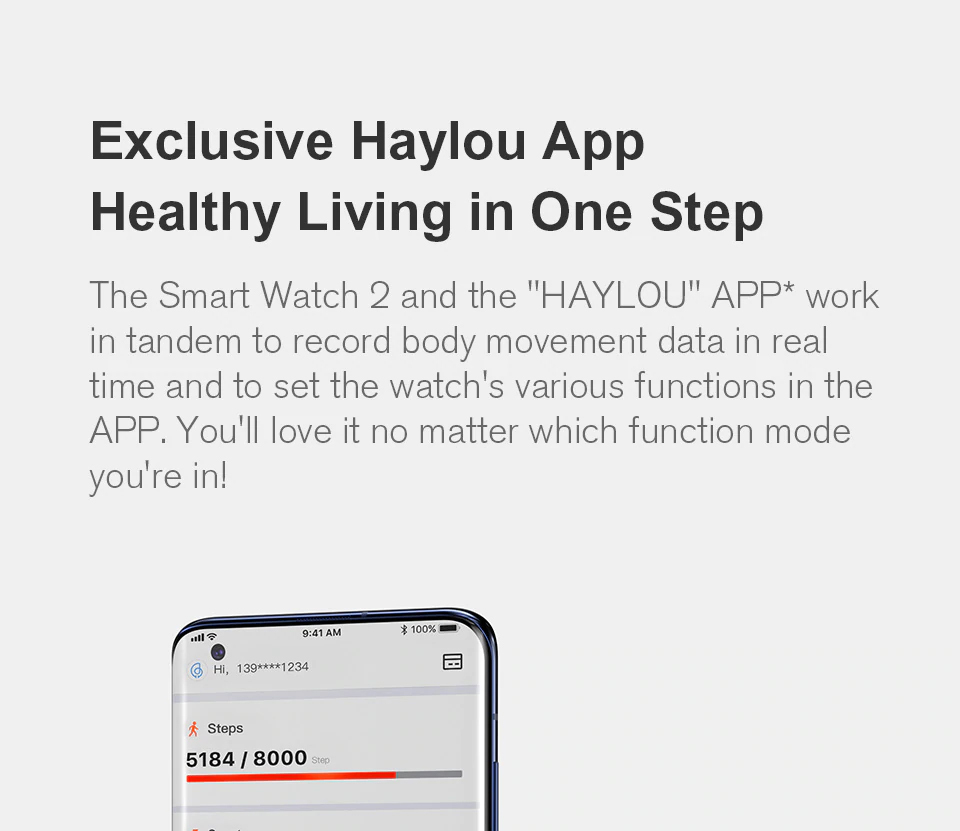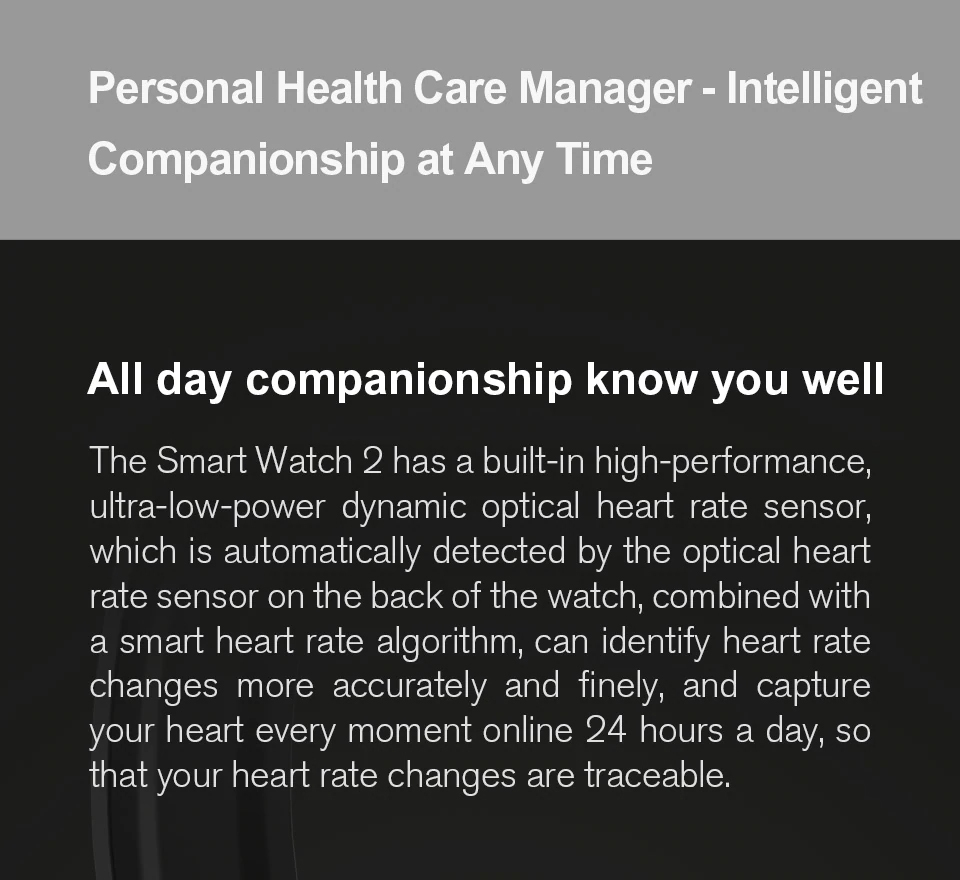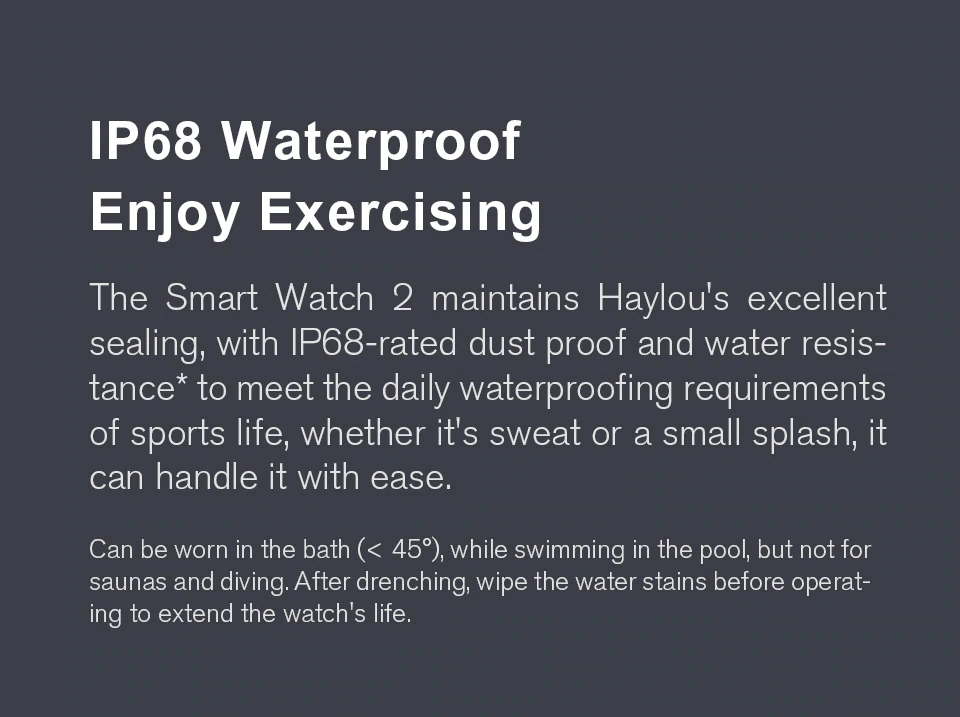 Additional information
Specification

Brand Name: Haylou
Mechanism: No
SIM Card Available: No
System: Proprietary OS
GPS: No
Type: On Wrist
Compatibility: All Compatible
ROM:
Function: Passometer
Function: Fitness Tracker
Function: Sleep Tracker
Function: Mood Tracker
Function: Message Reminder
Function: Call Reminder
Function: Remote Control
Function: Push Message
Function: Big Three Needles
Function: 24 hour instruction
Function: Chronograph
Function: Alarm Clock
Function: Power Reserve
Function: Week
Function: Month
Function: Heart Rate Tracker
Function: Interactive Music
Function: Noctilucen
Function: Countdown
Rear Camera: None
Language: English
RAM:
Waterproof Grade: Professional Waterproof
Multiple Dials: Yes
Battery Capacity: 300-450mAh
Network Mode: None
Style: SPORT
Screen Shape: ROUND
Resolution: 240*240
APP Download Available: Yes
Case Material: Alloy
Display Size: 1.28 inches
Band Material: Silica Gel
Application Age Group: Adult
Battery Detachable: No
Band Detachable: Yes
Model: LS05 Solar
Battery: 340mAh
System request: Android 4.4 or above, IOS8.0 or above
Operation temperature: -20~45 Celsius
Only logged in customers who have purchased this product may leave a review.
Q & A
There are no questions yet